As most of you already know, my truck already has a nice strong gearbox in it. This is a good start in that it doesn't break every time I hit boost or drop the clutch. Yay.
What's not so good is the ratios, they quite literally suck. IIRC shifting at 7500 drops back to about 4k in the next gear, except 5th which drops back to 6800. IE, 12,23,34 are ultra wide and 45 is ultra close. I'd like it more normally spaced for all steps.
Currently I believe the ratios to be:
34/14 * 40/22 = 4.4156:1 first
29/20 * 40/22 = 2.6364:1 second
29/33 * 40/22 = 1.5978:1 third
************ = 1:1 fourth
27/54 * 40/22 = 0.9090:1 recurring fifth
The FD ratios are supposed to be:
3.483:1 first
2.015:1 second
1.391:1 third
1:1 fourth
0.719:1 fifth
Intended solution: FD3S gearbox merged with 12 valve B2200/courier gearbox!
Possible problem: RX input shafts are shorter! :-/ I'm unsure how I'll solve this, but I WILL find a way.
Now for pictures. The first ones are my existing gearbox post cleaning, then the new gearbox as I got it, this morning. Note the truck box is the twisted type and the FD box is the straight type, this shouldn't matter when exchanging internals, I hope. Another possible solution is to get another van bell housing to fit to this and go with a straight style box this time. Who knows what I'll end up doing.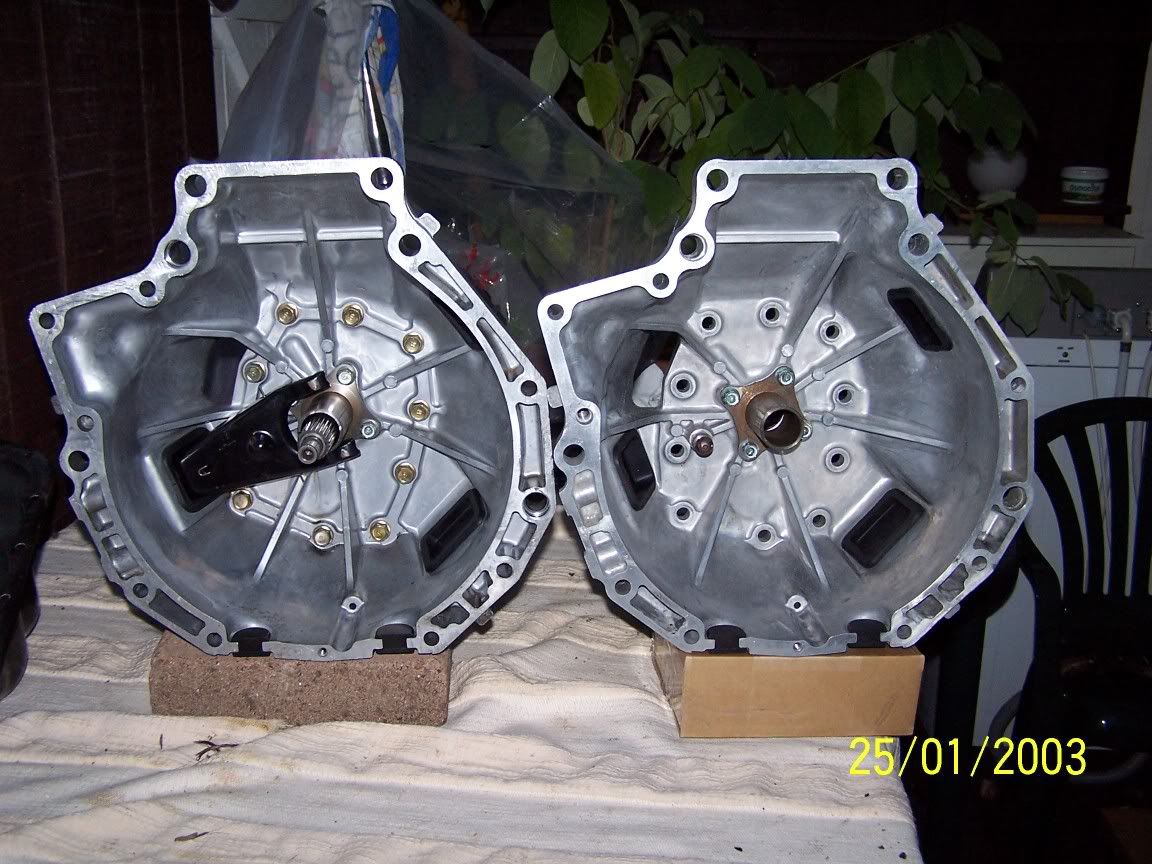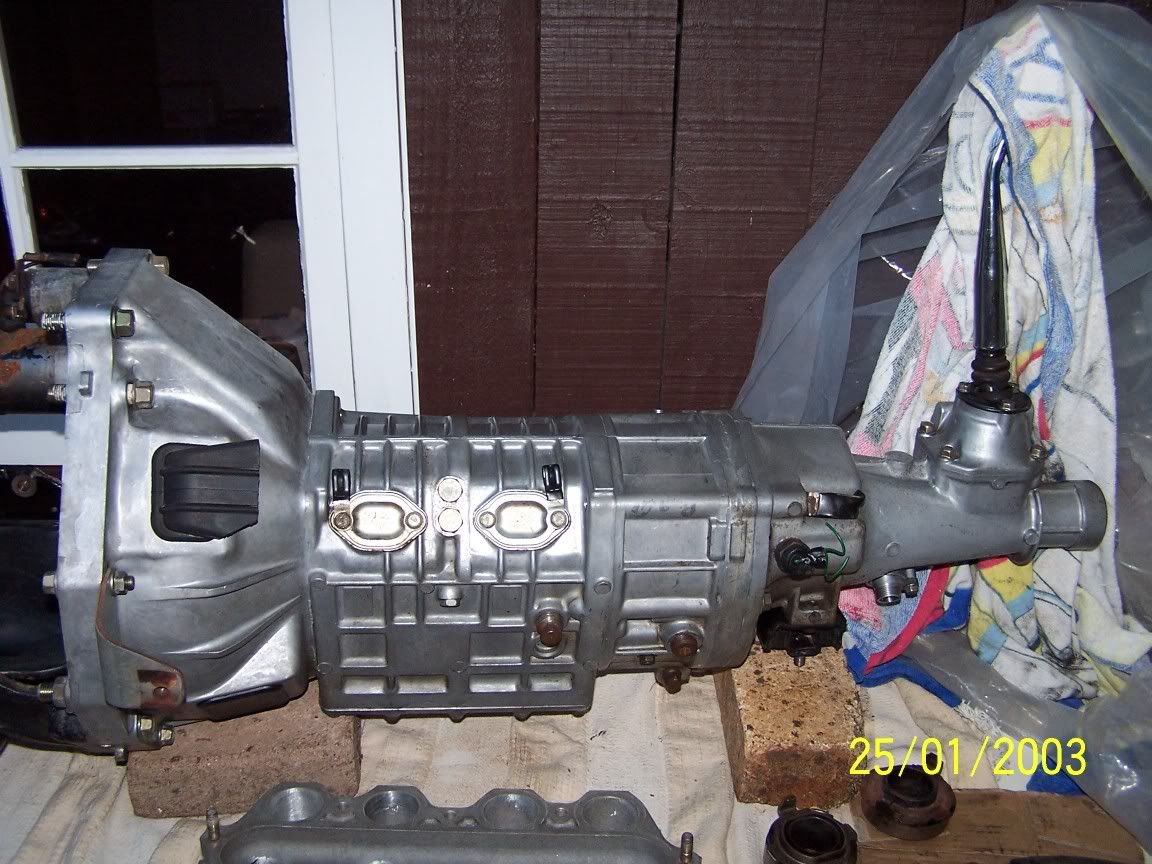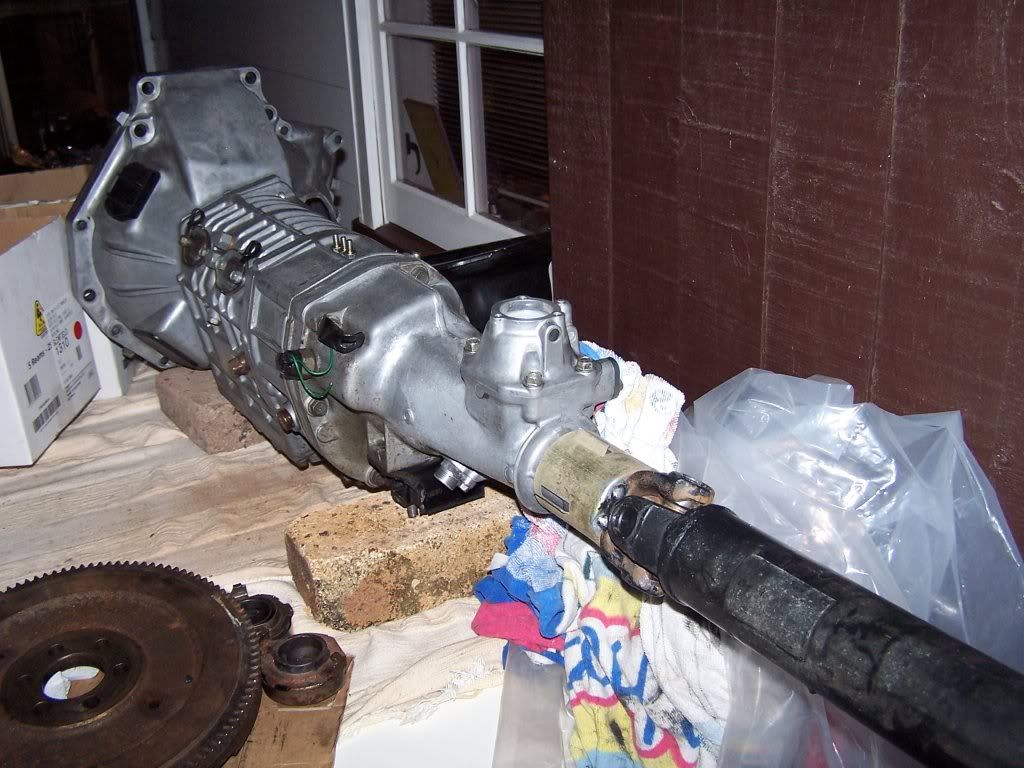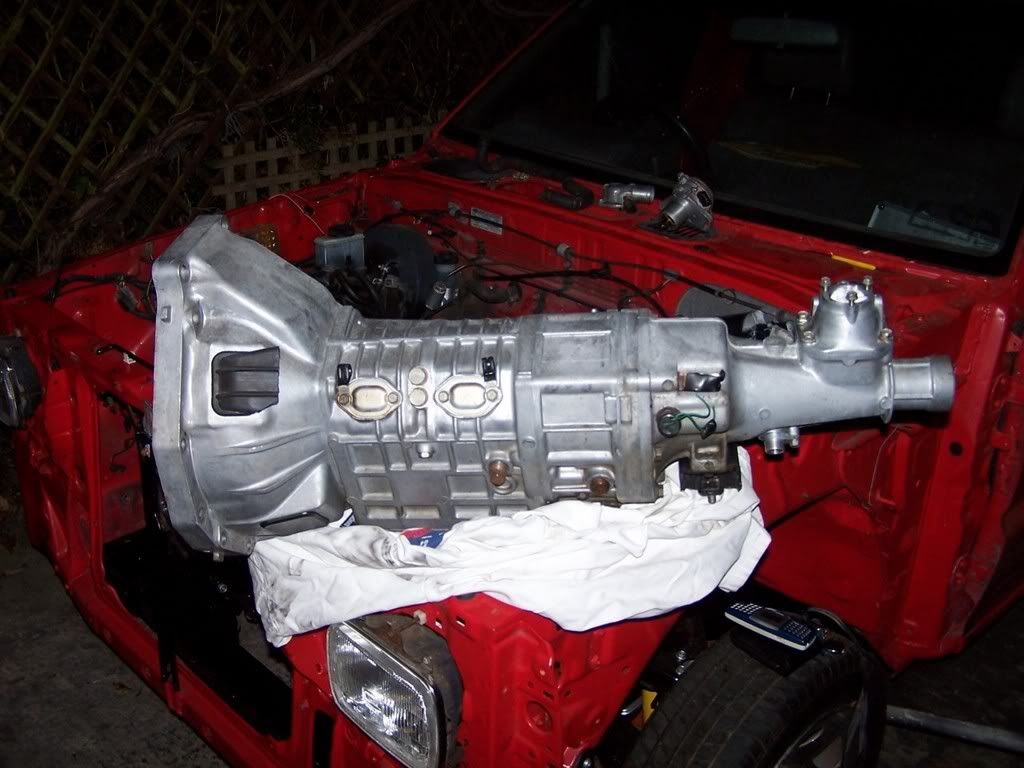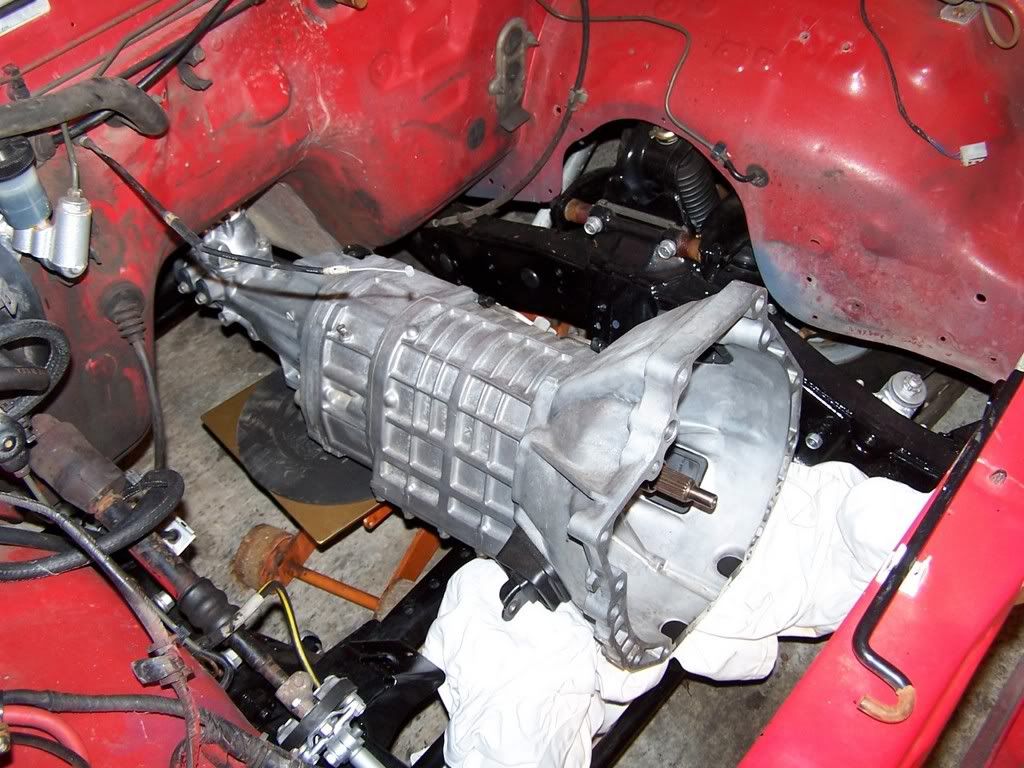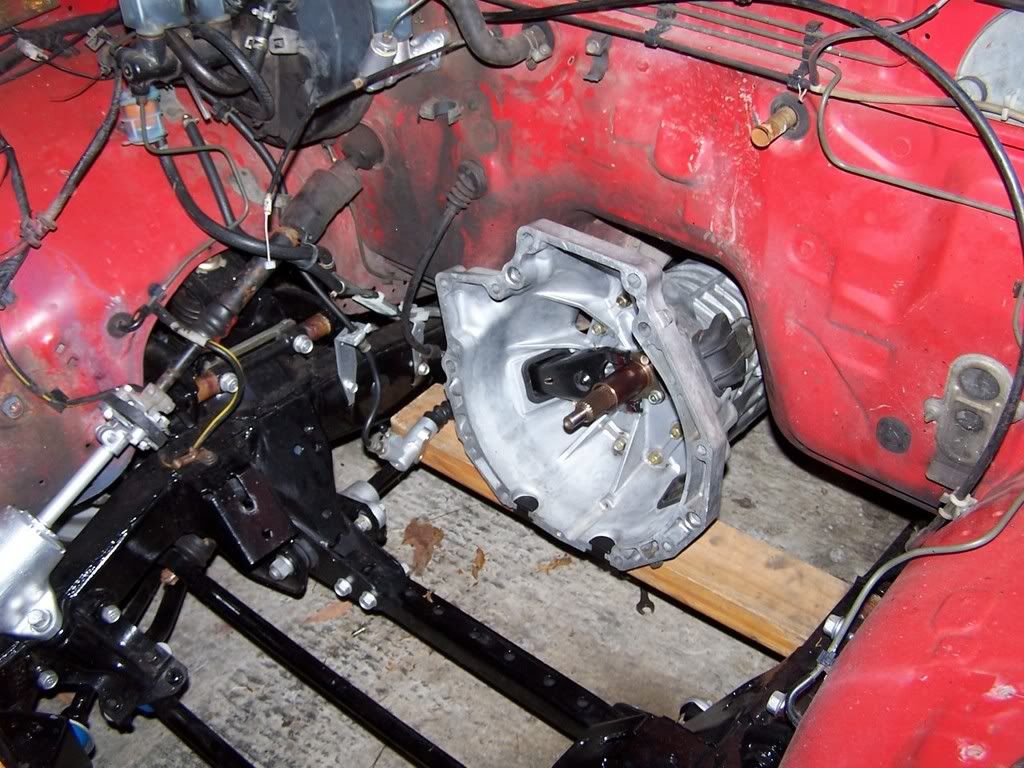 And the new FD3S batty RX7 gearbox: